Technology
NewSound remains committed to its nearly 2 decades of research and development, which improves the quality of life for the hearing impaired and their families, by providing affordable, highly effective OTC solutions for hearing loss. Founded on the premise that the best movie of one's life, is the one accompanied by a soundtrack, NewSound has a proven track record of innovation from its inception. From its early development of BTE and ITE digital hearing aids & programming software, to its most recent remote hearing solution, NewSound is the proven industry leader.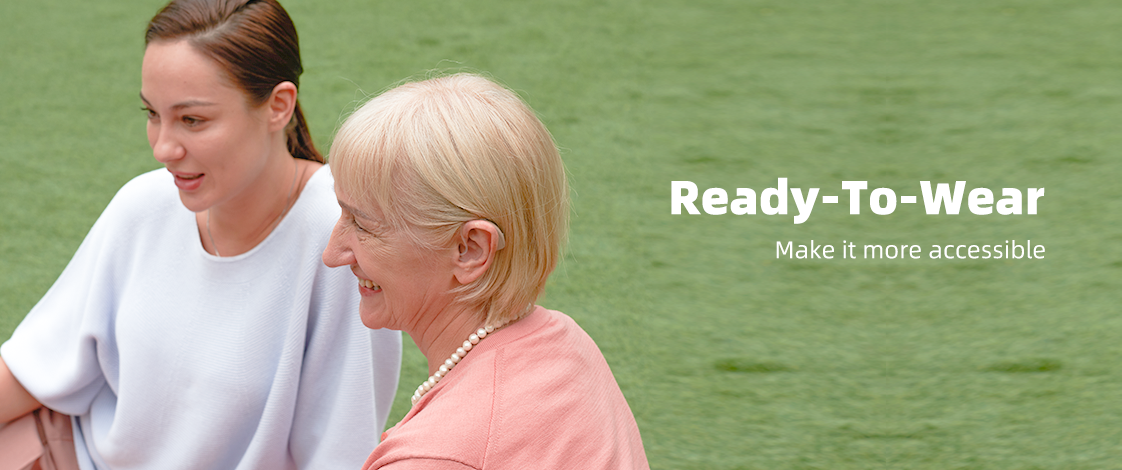 The CREATOR of Ready-To-Wear Concept
As early as 2008, NewSound has realized the essence of "Ready-To-Wear". Before the OTC Hearing aid market is as clear as it is today, NewSound start preparing for it. Technically developed an intelligent platform "Ready-To-Enjoy" for users to do hearing check independently to help them choose appropriate hearing aids by themselves.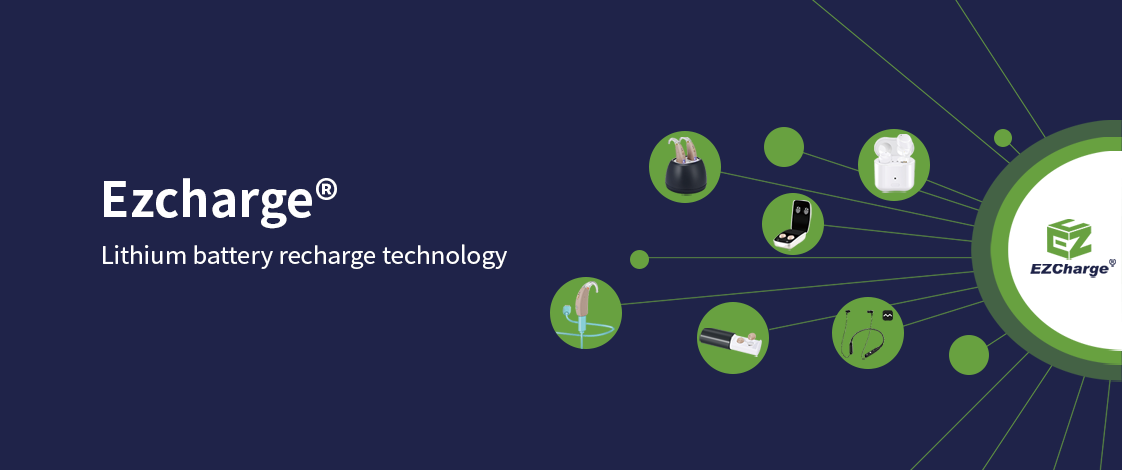 The LEADER of Rechargeable Hearing Aid
25 years of industry experience made the CEO David realize early that rechargeable products will be a role of future. So he started the Recharge tech project from Year 2012. After one technical iteration after another, NewSound always is the LEADER of Rechargeable Hearing aid among the Chinese manufacturer.
Patent Ezcharge® technology provides greater safety and convenient recharging. Its internal technology effectively reduces heat energy loss during charging and maximizes the capacity of its onboard high-power lithium polymer battery to extend its lifetime.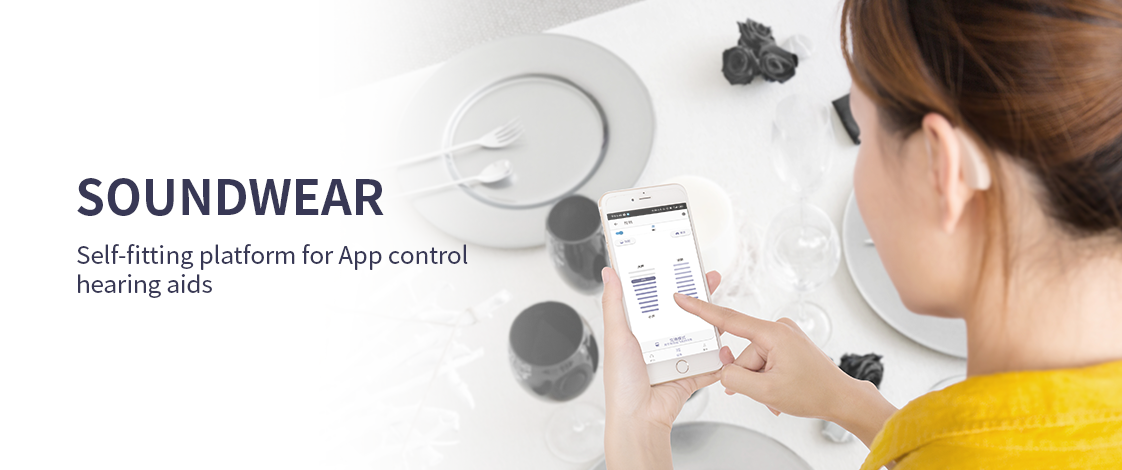 Consumers Expect More Convenience and Control
The user can customize the hearing mode by linking hearing aid to the App on a Bluetooth Smart Device. The App is easy to use, so everyone can perform a simplified and easy hearing evaluation. And then SoundWear App could customize the hearing aid settings and give users comfortable hearing experience.
NewSound is one of the pioneers who have made the App control hearing aids workable with both IOS and Android smartphone. App control hearing aids bring more opportunity for users to hear what he wants to hear. 'New Sound, New Life' is not just a slogan, it is what makes the whole family of NewSound to devote to offering great hearing aids with affordable price to the hearing impaired around the world.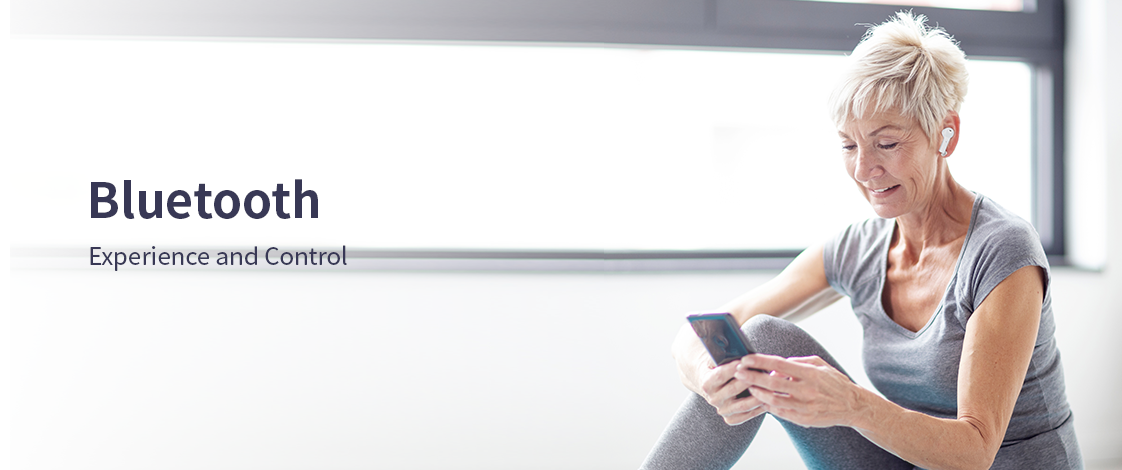 Experience more
Bluetooth capability allows hearing aids to connect wirelessly to cell phones, television, computers and tablets. People want more experience and entertainment beyond the traditional hearing compensation. NewSound knows it. And went deeply into this solution development. For now, the traditional Bluetooth, and self-own Bluetooth-Low-Energy(BLE) solution are extensive and maturely used in many models.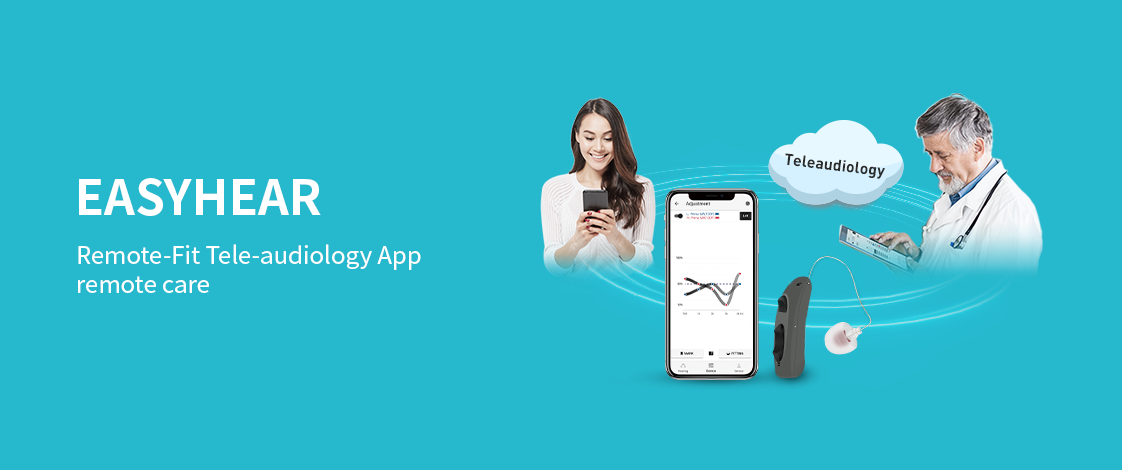 NewSound Resolves the Challenges COVID-19 Represents to the Hearing Impaired
NewSound asserts that the EASYHEAR REMOTE CARE application is the ideal methodology for hearing care professionals (HCPs) to use when responding to the needs of the hearing impaired, by enabling patient support via phone and virtual communication, according to the American Speech-Language Hearing Association (ASHA) and the American Academy of Audiology (AAA).
NewSound defines the principal benefits of the EASYHEAR application as:
A user-friendly, straightforward interface, allowing users to complete adjustments without the help of HCPs, thus eliminating the risk associated with face to face interaction;

EASYHEAR meets the directives of the U.S. Department of Health and Human Services.

The remote fit features of the application permit synchronous, asynchronous and hybrid adjustments, which meet the dual needs of patients and HCPs;

Verified audiometry and automatic fitting functions, boasting 99% precision;

Fitting data stored in the cloud for security and privacy;

EASYHEAR is compatible with entire series of NewSound's products, including open-fit BTE, RIC BTE and Instant-fit ITC products;

An excellent sales driver for direct-to-consumer hearing aids