Manufacturing
NewSound's manufacturing area covers 2800 square meters and we use the most advanced equipment and facilities to ensure our products' quality and effectiveness. At present, our annual production capacity reaches 30,0000 hearing instruments. In addition, NewSound has a professional and experienced manufacturing team as well as quality research and testing facilities, which further help us to guarantee the excellence of our products.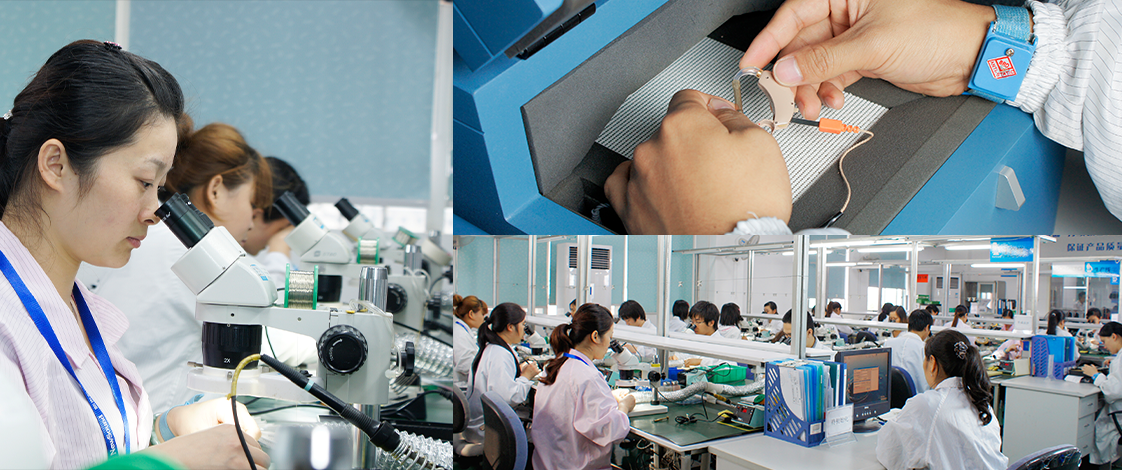 Assembly
World-class production
Every operation workers was well trained and guided by experienced production supervisor. NewSound hold 6 workshops include trial-production workshop and mass-production workshop. The fluent production lines are growing in a steady-going speed. So the output will satisfy mass production and meet new challenges easily.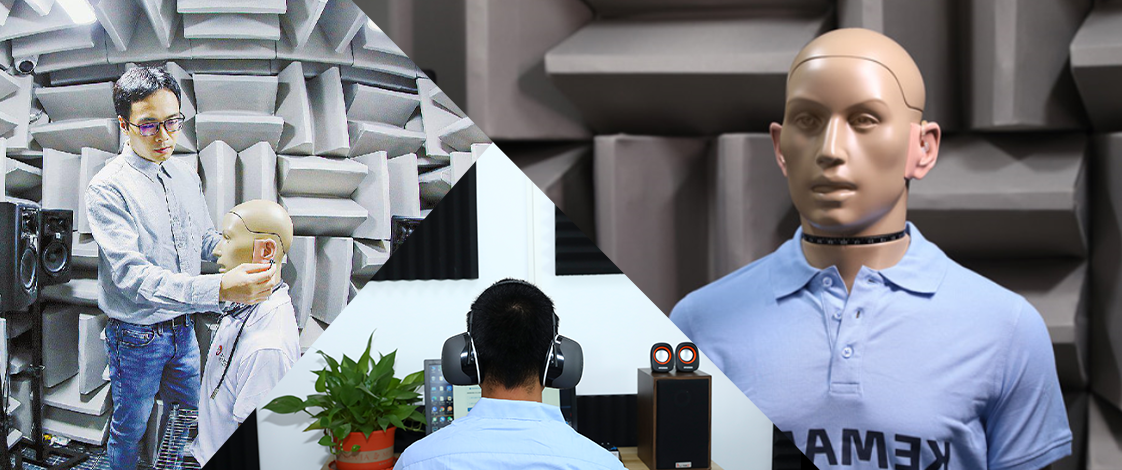 Engineering
Verification and debugging
The engineering technology department coordinates the production of R&D prototype, raise questions, summarize questions and submit to the R&D prototype review meeting. Evaluate and make decisions on the problems during NPI. Organize and lead the mass production of new products, ensure the normal and fast mass production process of new products.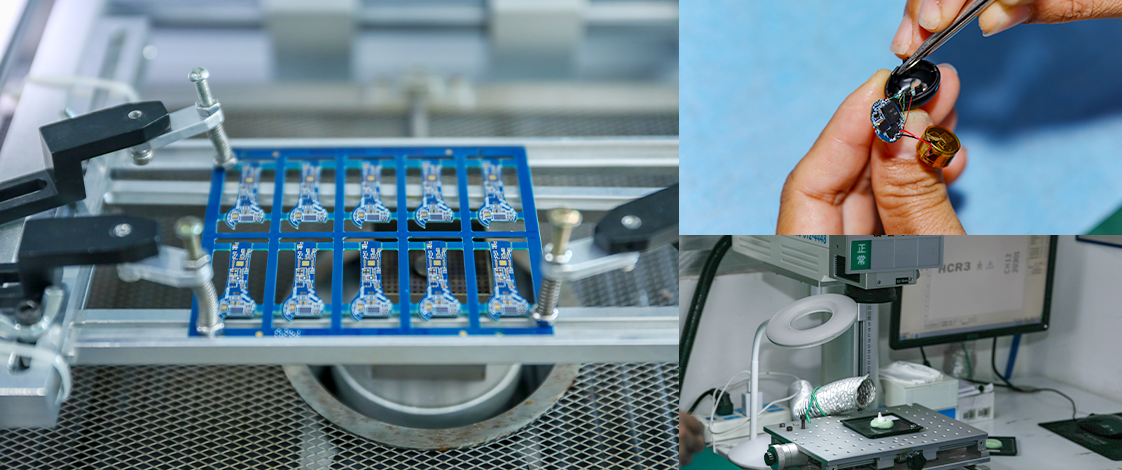 Quality Control
International quality assurance
Guided by ISO 13485 certified systems, every hearing aid comes out from a series of severe .Quality management system. NewSound believe that the Quality is the life of enterprise. All the products have been certificated and approved by CE and FDA. We also past many national certificate like KGMP from Korea.