Social Responsibilities
It's hard to imagine not knowing the sound of voice of the people we love ,but to the hearing impaired around the world, this is a reality. NewSound always organizes and takes part in social welfare activity actively. With the core mission, "Help people hear better" NewSound sincerely believe that such a simple hearing device will bring the most happiness to the user.
Participating charitable organizations

▼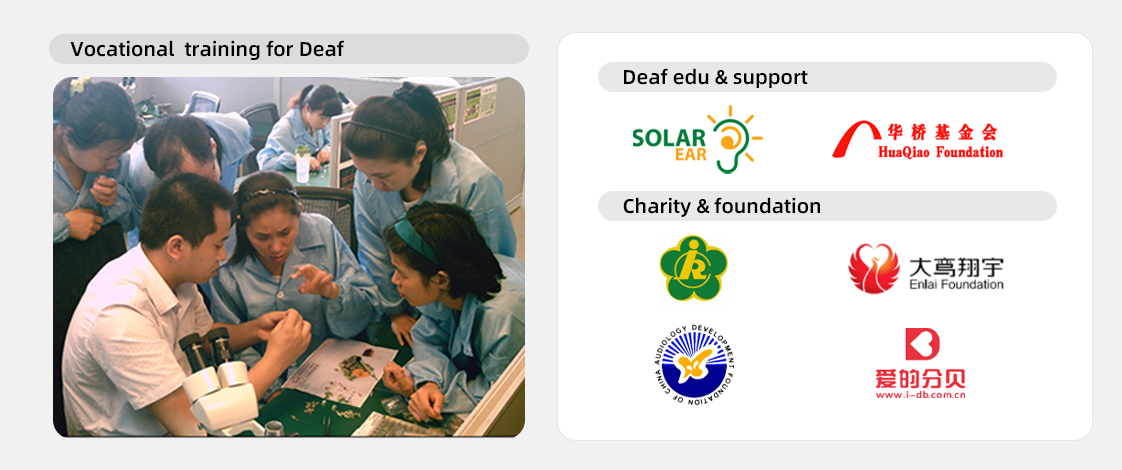 Community free hearing check activities

▼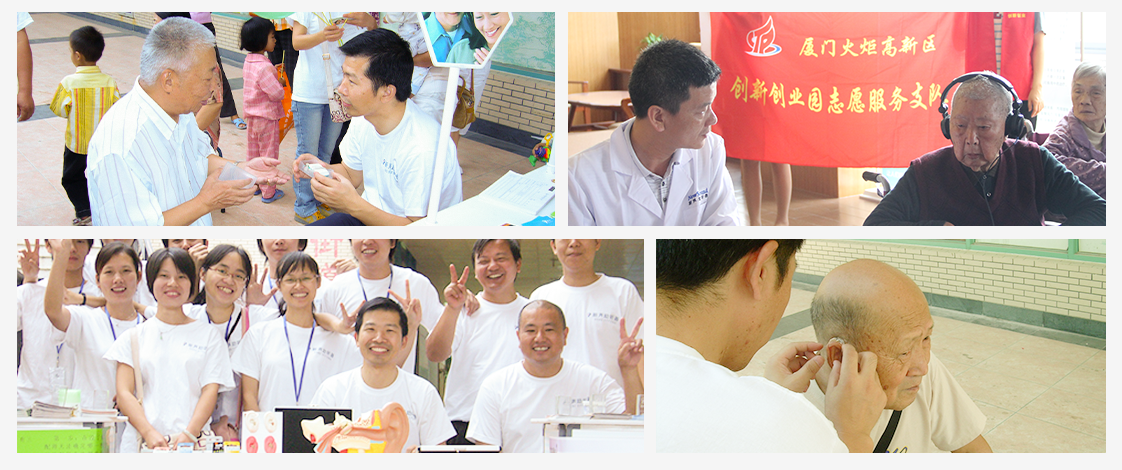 Charitable hearing aids donation activities

▼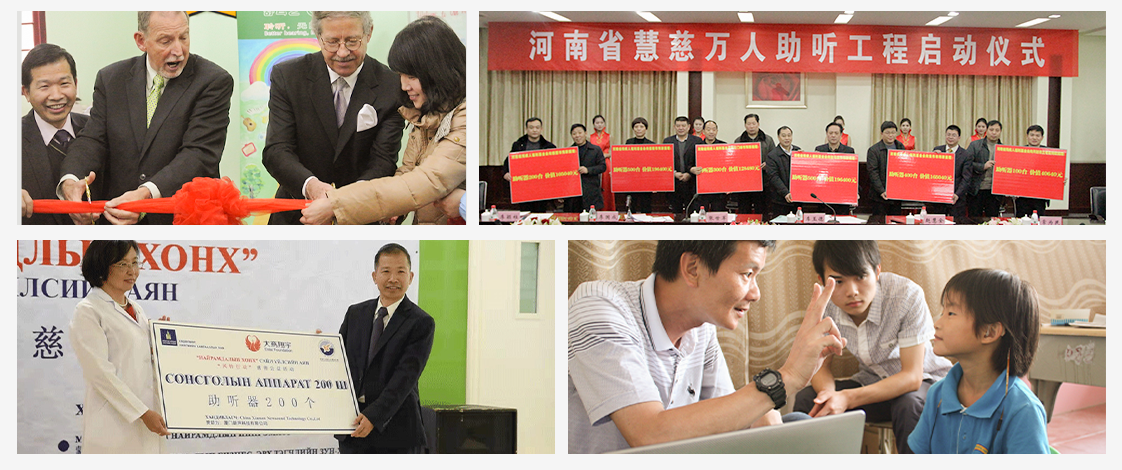 Vocational skills training for deafness people

▼
We were pleased to send our experienced trainer to give them professional training of welding and assembly of hearing aids. Due to the thirst of knowledge from the group and the rich training experience, all the students successfully completed the training course and step into their new life. It is inspired to do more to see the smile on the face of people who need help and we just can offer.