By NEWSOUND |
17
October 2022 |
1
Comments
FDA OTC Hearing Aids Act (HAA) of 2017 Blueprint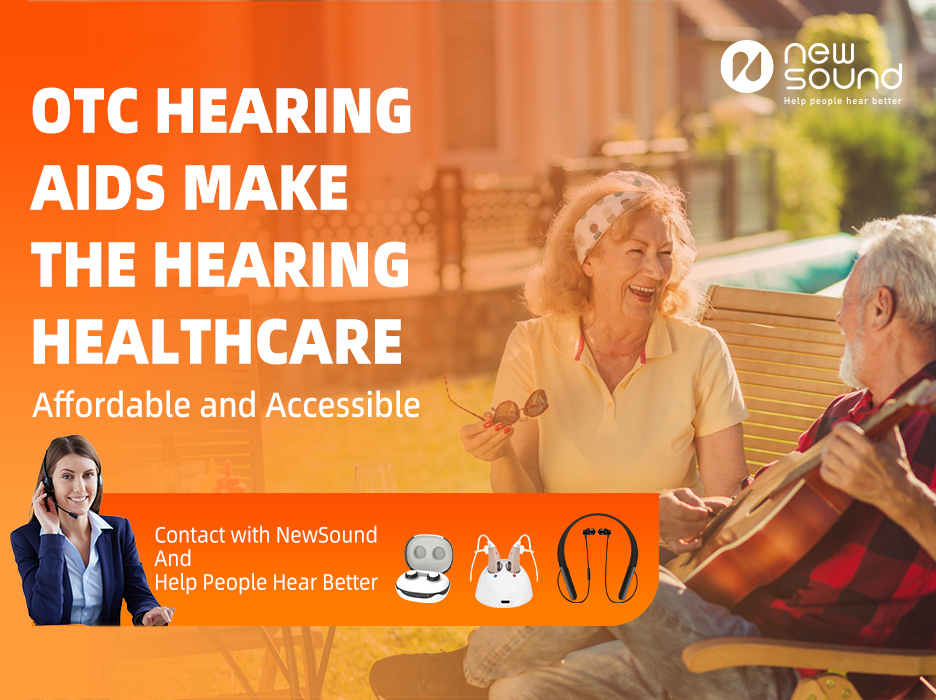 "Hearing loss has a profound impact on daily communication, social interaction and the overall health and quality of life for millions of Americans," said Dr. Robert Califf, the F.D.A. commissioner
In 2016
, a proposal for the FDA to approve over-the-counter hearing aids was released in a
report
by the National Academies of Science, Engineering and Medicine.
March of 2017
, to promote competition, encourage innovation, and cut down prices, US Senate, introduced a bill enabling the FDA agency to update its predated regulatory, allowing hearing aids available over the counter. Congress approved the legislation and President Trump
signed it into law.
July 9, 2021
, calling for greater competition in the economy, President Biden issued an EXECUTIVE ORDER, which urged the FDA to follow through with the OTC proposed rule endeavor "to promote the wide availability of low-cost hearing aids.".
October 20, 2021
, the FDA finalized the proposed rule after receiving and reviewing more than 1,000 public comments submitted by consumers, professional associations, hearing aid manufacturers, public health organizations and advocacy groups, members of Congress, state agencies, and other stakeholders. The essential requirements of the proposed FINAL RULING including but not limited to performance specifications and device design requirements specific to OTC hearing aids, such as reduce maximum sound output at 111 decibels and revising the insertion depth limit at 10mm from eardrum. The rule also requires all OTC hearing aids to have a user-adjustable volume control and concise product labeling.
August 17, 2022
- The FDA released its final ruling, established a regulatory category allowing hearing aids to be sold over the counter without a prescription to adults, aged 18 and over with perceived mild to moderate hearing loss. Simultaneously, the FDA also issued the final guidance, regulatory requirements for hearing aid devices and Personal Sound Amplification Products (PSAPs), to define the differences between hearing aids (medical devices), and PSAPs as consumer products that amplify sounds.
Per FDA final rule, people with mild to moderate hearing loss should be able to buy hearing aids online and in retail stores, hearing exam or hearing prescription are not needed at purchasing.
The FDA cited studies statistic around 30 million Americans experience hearing loss, but roughly only 20% could afford hearing help. Costs for hearing aids, include doctor visits, range from about $1,500 to
roughly $4,500
or more. With the approved changes from OTC final ruling, will most benefit all-inclusive hearing impaired.
OTC Final Rule Effective October 17, 2022
The OTC Hearing Aids Act (HAA) purpose is to promote and reform access to hearing innovation and technology for the American citizens. In this final ruling, the FDA agency reasonable assurance of safety and effectiveness for the OTC devices, thereby protecting and promoting the public health.
Compliance dates: "For hearing aids that have been legally offered for sale prior to October 17, 2022, including hearing aids that already have a 510(k) clearance, compliance with the new or revised requirements must be achieved by April 14, 2023." For hearing aids under the same mentioned categories that have not been offered for sale prior to October 17, 2022, must follow the final ruling of OTC Hearing Aids Act before marketing the device on or after October 17, 2022.
https://www.fda.gov/media/87330/download
Embracing FDA Ruling on OTC HAA of 2017


NewSound
has been known as one of China's most visionary pioneers in the hearing technology intelligence and manufacturing. Since 2008, NewSound realized the essential needs of ready-to-wear hearing products and already started from conceptualization to progressive advances in Wireless Application Protocol, green environment designs, easy access to own with inventive features, friendly functions, and trendy profile. Our modernized manufacturing facility and the latest wireless platform continue to anticipate present and future hearing needs for users with independent lifestyle.
NewSound is globally resourceful in offering comprehensive OTC hearing solutions to worldwide wholesale distributors. We're fully equipped to assist our business partners, in providing support with product design & development, engineering validation, and manufacturing services. We aim to expand more in other areas, including ODM (Original Design Manufacturing) and OEM (Original Equipment Manufacturing), and continue to further expand our strategic alliance and network partnership to mutually thrive at meet worldwide hearing market.
Leave a Reply
Your email address will not be published.Required fields are marked. *