By NEWSOUND |
31
May 2022 |
0
Comments
NewSound's 18th Anniversary
NewSound celebrated its 15th anniversary on May 11th. Founded in 2004, NewSound has been dedicated to creating highly innovative hearing aids and personal sound amplifiers with affordable price for the hearing impaired around the world.
Before the celebration, CEO David was very excited to express his thoughts and gratitude. The 15 years of entrepreneurship was very hard and rewarding. He thanked all the people who helped him, thanked his staff, thanked this industry, and hoped that he can make more contributions to this industry in the future.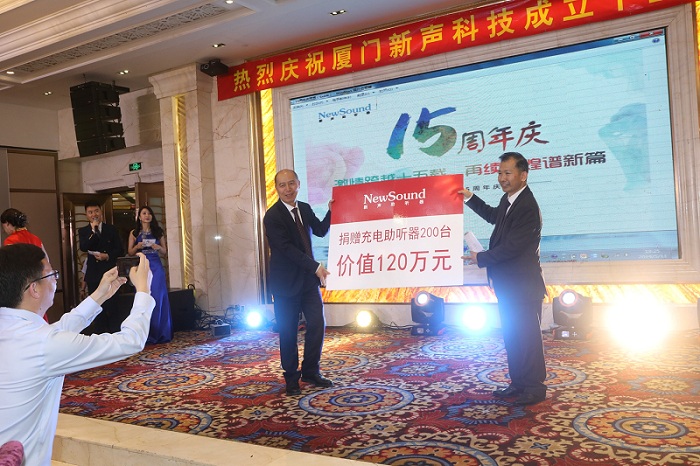 With the core mission "Help people hear better', NewSound believes that a simple hearing device can help people enjoy their daily life with their families. At this year's celebration, NewSound donated 200 sets of rechargeable hearing aids to the people who need.
During the celebration, a rich show and an exciting lottery took place throughout the banquet. This is a festival for all NewSound employees, and everyone is grateful for the growth of these years and looking forward a better future.
Leave a Reply
Your email address will not be published.Required fields are marked. *