By NEWSOUND |
16
August 2022 |
0
Comments
NewSound successfully exhibited on EUHA2016
EUHA, the International Hearing AidAcousticians Congress, is one of the world's two major exhibitions in theindustry. This year, 61st International Congress of Hearing Aid Acousticianshad taken place in Hannover, Germany. NewSound embraced this lovely land andsaid Hi to all our friends in the fair.
The world's six industry-leading brands ofhearing aids have been leading the development of the industry. Wirelessproducts are still one important theme on this exhibition. This year many ofthem launched or forecasted their innovative rechargeable products, whileOticon introduced its Binaural signal processing products that connected tointelligent household electrical appliance.
NewSound Companystressed again its professional manufacturing capacity and R & Dcapabilities during this exhibition. The title of "Best OEM/ODM supplier" hasattracted many eyes. Many visitor and other brand dealers chat with NewSoundabout their need and corporation willing. The exhibits products coveredcustomized products, upgraded powerful BTE, rechargeable hearing aids,Bluetooth compatible hearing aids and the popular RIC hearing aid.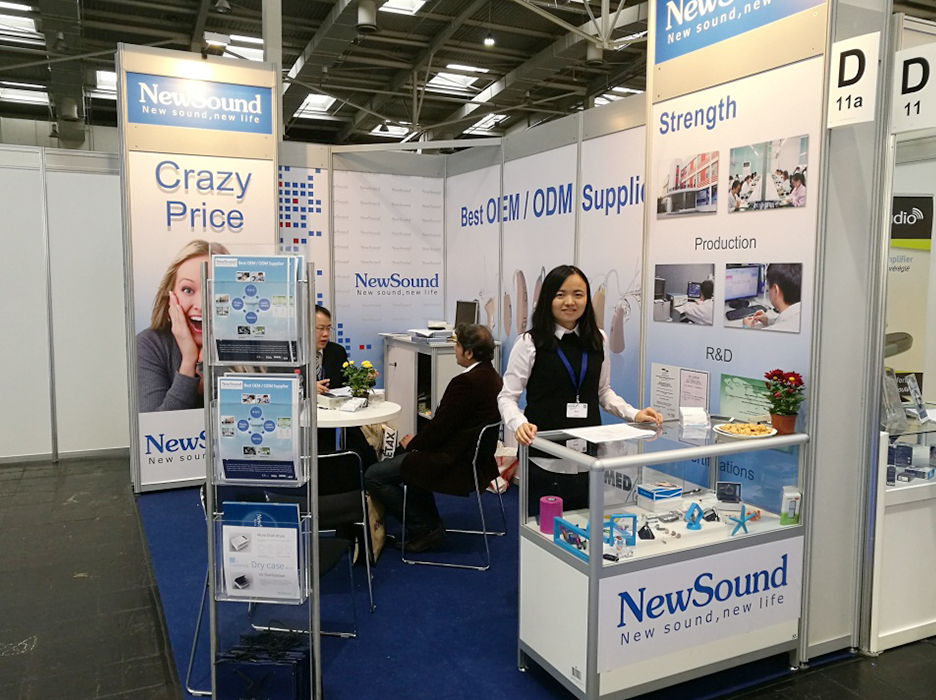 With the Bluetooth, 3D printingtechnology, mobile technology and other technology advances, hearing aidindustry is developing towards a more sophisticated intelligent direction. Thetop brands begin to pay attention to the rechargeable technology, whileNewSound has been working on it for more than 2 years. Welcome to know a morevaluable rechargeable product for the hearing loss people. NewSound believes in"New Sound, New Life".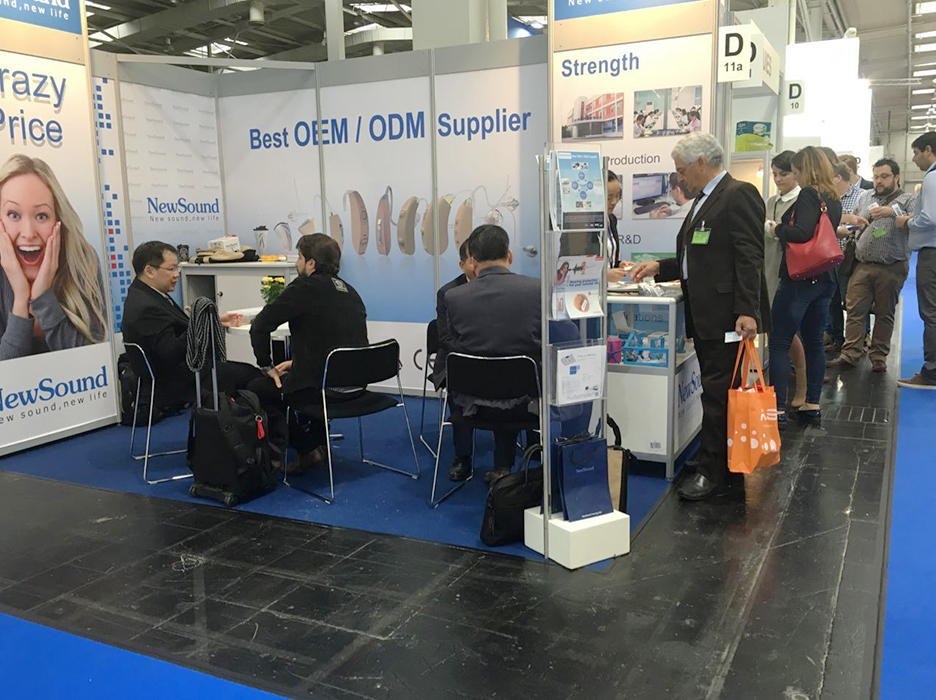 Leave a Reply
Your email address will not be published.Required fields are marked. *