By NEWSOUND |
31
May 2022 |
0
Comments
NewSound 2nd Quality Month came to a successful end
NewSound has held a successful Quality Month in 2016, and the Quality Month of 2017 carried out as scheduled. It last from June to the middle of July. NewSound truly present the awareness of Quality in front of every employee. It was a timing that everyone should learn and think about the relationship between own work and the Quality, and also how to improve company through the Quality Management.
The activity highlighted the importance of full participation in the quality system building and operation.The competition put away the way of keeping department as a unit, department member was distributed into different six groups. It was to ensure that each team is equipped with different knowledge strengths employee to improve the fairness of competition. Each group showed high learning enthusiasm during the two months, some groups insist on training every day after work. The whole company haunted a positive learning atmosphere.
The activity held the Final testing on Jul 14th,2017. Final testing includes two main competitions: Knowledge competition and Debate competition. The content of testing was about ISO 13485 system and the product knowledge. The 6 group dispatched different member to complete four round of knowledge competition, every member played different role in the group.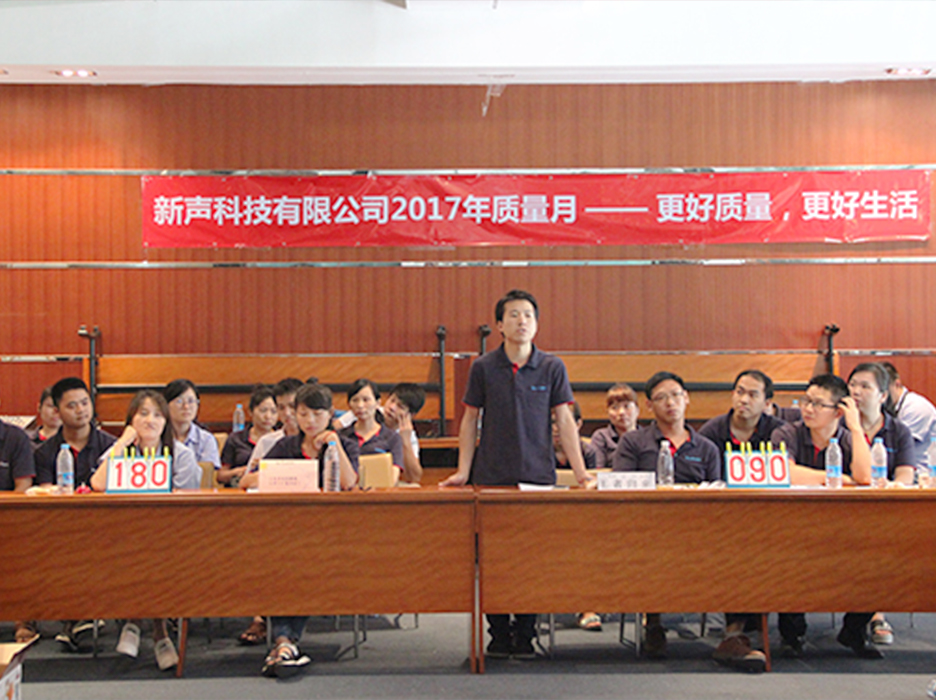 Debate competition was carried out in the afternoon. Different topics are also closely related to quality, production and business development. There are topics like: which is more important between Quality and Delivery time? Which is more important between Innovation and Standard?Considered with learning during the two month and the final testing, three teams won out in the competition and received a different amount of cash awards respectively.The activity gradually improved the awareness of employees in the process of preparing, and would make great significance to enhance the company's product quality, while building a more stable foundation to have NewSound brand known worldwide.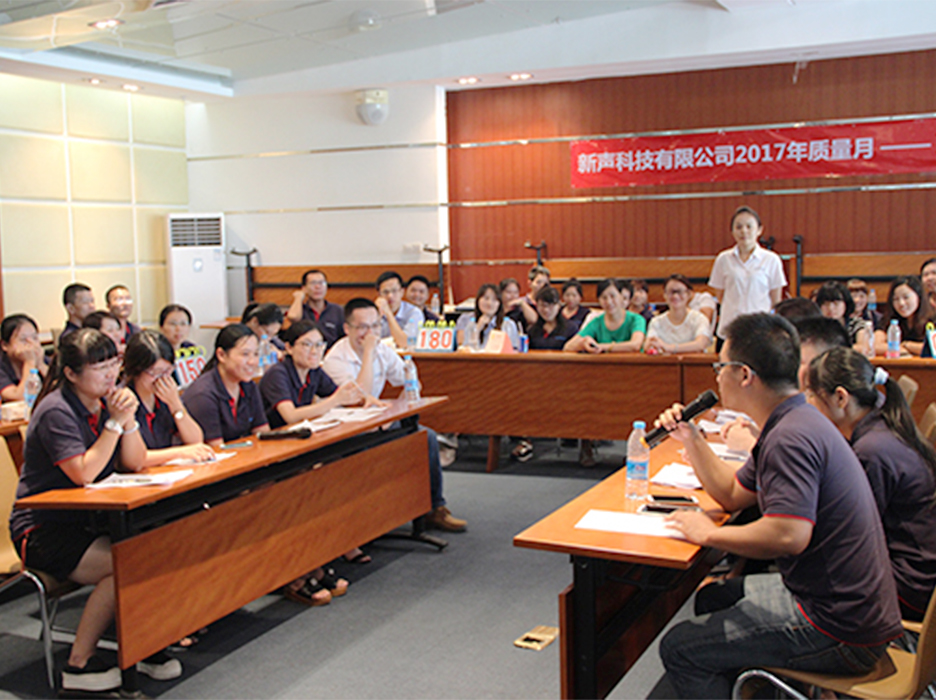 Leave a Reply
Your email address will not be published.Required fields are marked. *